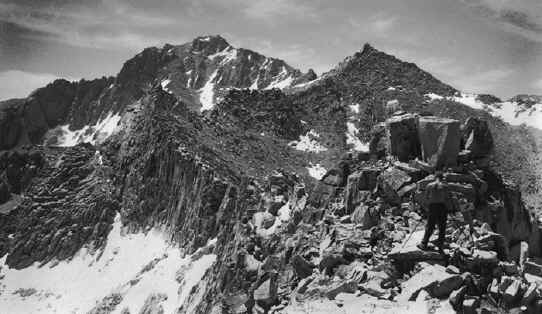 Lewis Clark on Kearsarge Pass, 1932
In 1992 I found 2 large boxes of old photos and negatives at a yard sale here in Alameda. It turns out that this was the estate sale of Lewis Clark, long-serving Sierra Club Director and Officer. Most of the photos were taken by him as he went about his daily business and during the many, many Club trips he took over the years. Since then I have printed the odd shot from the collection but made no systematic exploration.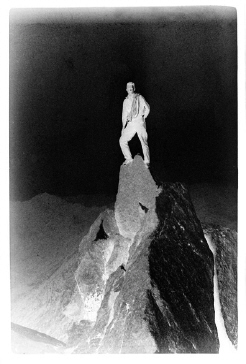 In the summer of 2008, while looking for a particular negative, I opened a small box and found this 1932 envelope from Glen Dawson to Jules Eichorn on top of a pile of loose negatives.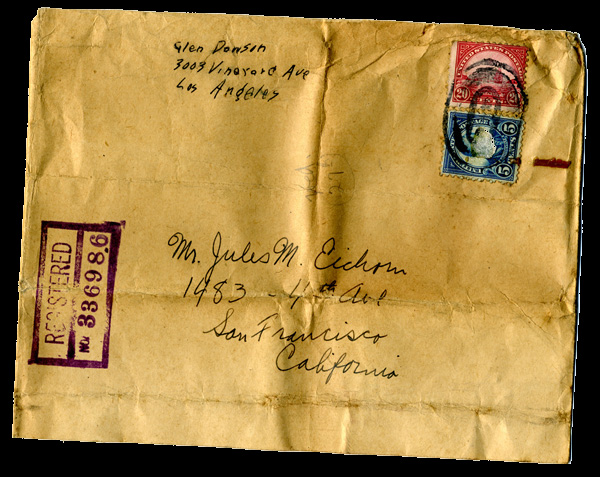 Having recently read William Alsup's
Missing in the Minarets: The Search for Walter A. Starr, Jr.
(Now back in print by popular demand)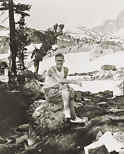 ......I was familiar with both these names and started looking through the box.
Here you can see what I found: some of over 100 photos of the historic climbs of the 1931 Sierra Club High Trip and subsequent "Palisades Climbing School".
It seems that Glen sent these negatives to Jules as Jules wanted Lewis to print him a set. Apparently Lewis never returned them to Glen.
I recently found that Lewis had taken even more photos than Glen and with a far better camera. Unfortunately many of these negatives got wet while stored in a basement for all these years and were stuck together. All Lewis's 1931 shots were thus damaged and only a few have been salvaged so far. Some came apart easily but others had their emulsion separate while soaking in water. I have aborted all these attempts until I can get more help with this batch.
I would like to thank the following folks who have helped and encouraged me to identify and display this wonderful find:
Bill Alsup, Bill Oliver, Bob Cates, Denny Kruska, Bob Burd, and especially Glen Dawson, who identified almost every photo here.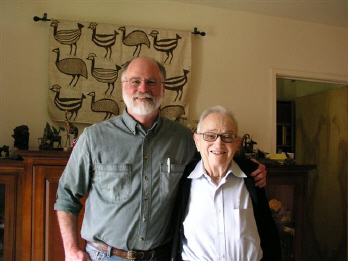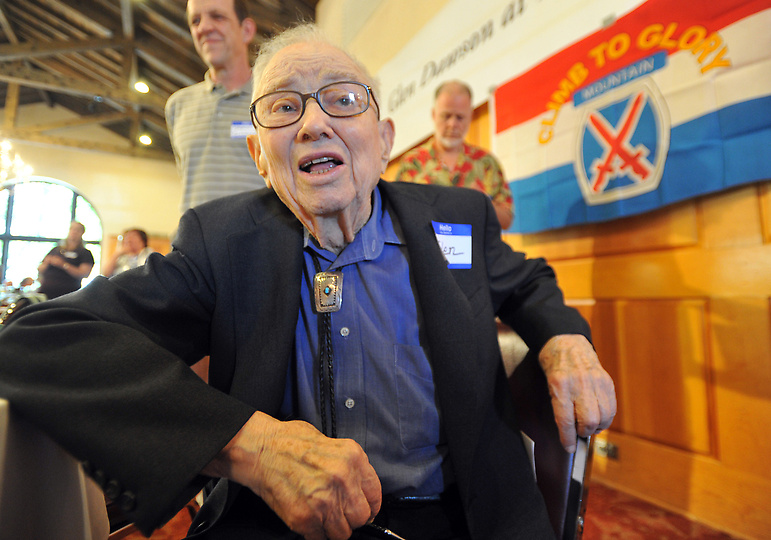 June 2, 2012
Glen's 100th Birthday Luncheon
(photo credit: Pasadena Star-News)
These pages are a tribute to the Sierra Club
of yesterday featuring the photos I found that day.
The High Sierra Climbers - Summer of 1931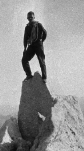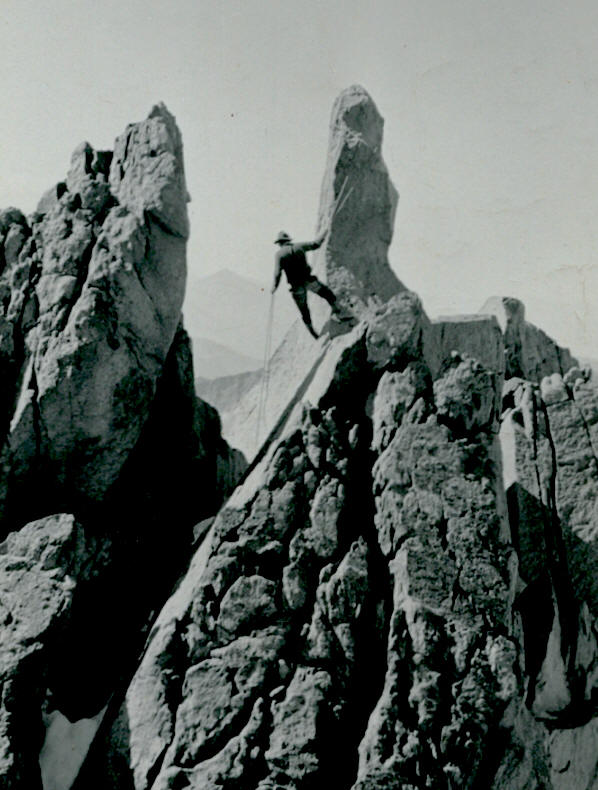 A Sample of Lewis Clark's Work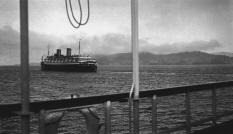 and a testimony to an old friend,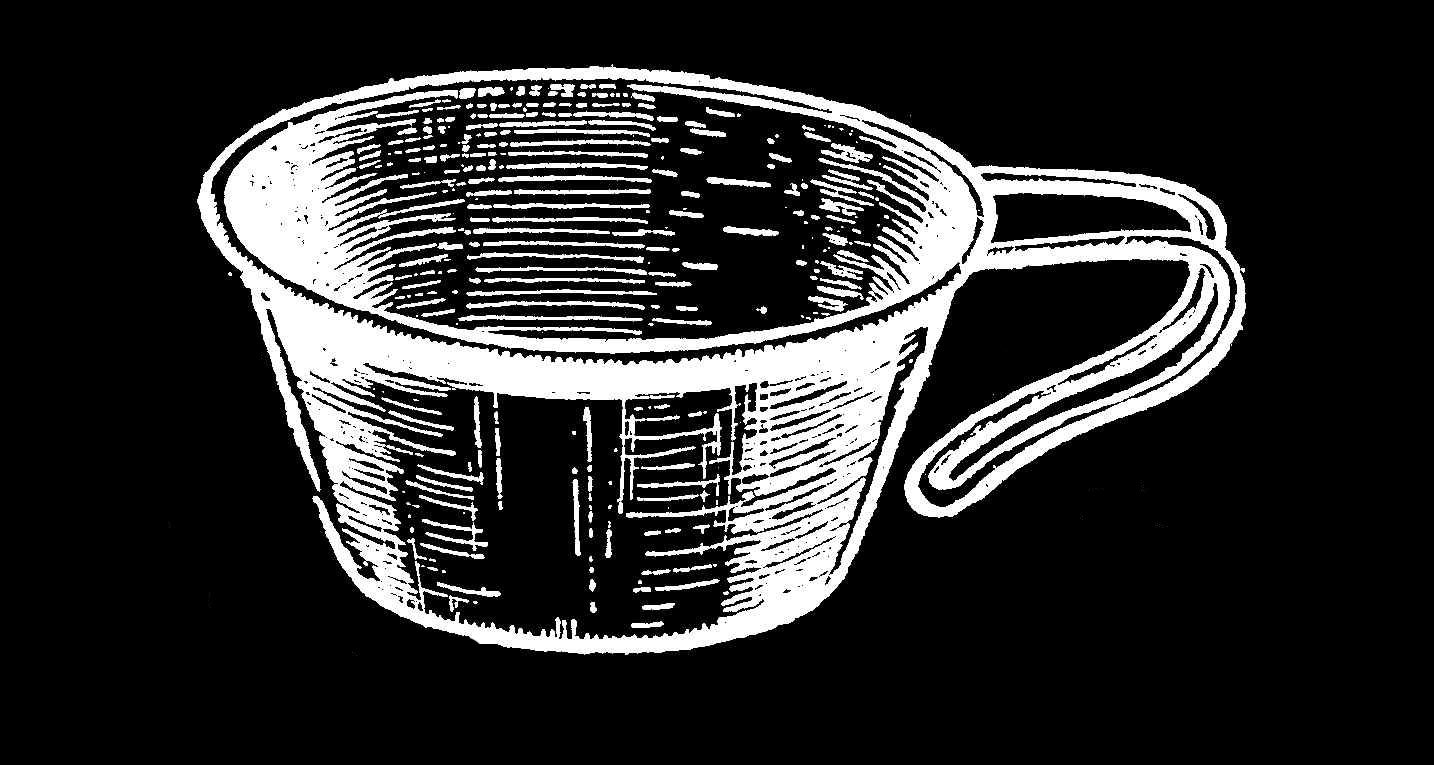 Let us put this issue to rest: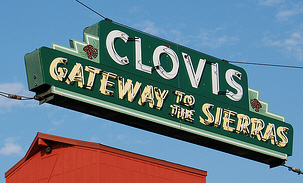 here is the Bulletin article that opened the door for me:
The Search for Walter Starr, Jr.
Notes, Links, Contact and More Reading